I know what you're thinking! This post looks so superficial! Christmas is not about presents! And I will be the first to agree, but like it or not, gift giving is part of the Holiday Season. And you know what? I like it!
Not the shopping, of course. Spending gobs of money on presents in a short amount of time (my fault entirely for waiting until the last minute) gives me hives. It makes me mean and crazy for about two weeks.
But, I ask you this: who doesn't like presents?! I love opening them (duh) but even more, I love to watch people open them. My favorite part of Christmas Eve is sitting in a circle at my parents' house on their living room floor, while the kiddos pass out presents to each family member. The anticipation builds as we scrutinize each person's pile to see who has the most (that may just be me). In an organized fashion, each person takes turns opening their pile, beginning with the youngest. The longer they take admiring their gift the better! It doesn't matter if the gift cost $10 or $100. I just want to live in that moment when each one of us becomes 5 years old again, discovering what Christmas holds in store. And most of the really wonderful gifts don't cost much. They are perfect because the person giving them knows you so well.
If you read my last post, you will know that I have had little to do with my three horridly sick family members this weekend. So I'll tell ya what I did. Surf the net! Great use of my time. Here are some things that I really love this Holiday Season.
I may be a relatively new Georgia transplant, but I have figured out by now that every Athens girl needs a pair of cowgirl boots. Whether they are the real deal or a knock off, it does not matter. A country girl just needs some boots. These are Old Gringo's and they are the real deal. They are beautifully made with bright, embroidered floral detail. They are hand crafted artisan boots so they are pretty pricey. They are a work of art and a great conversation piece! I do realize that they are not a practical Christmas present, but I just love me some shoes. I am notoriously cheap about them and will never buy them for myself. I think that's why I get so ridiculously excited every year when my mom gives me a pair of shoes for my birthday. She knows that they are an indulgence that I will never buy for myself.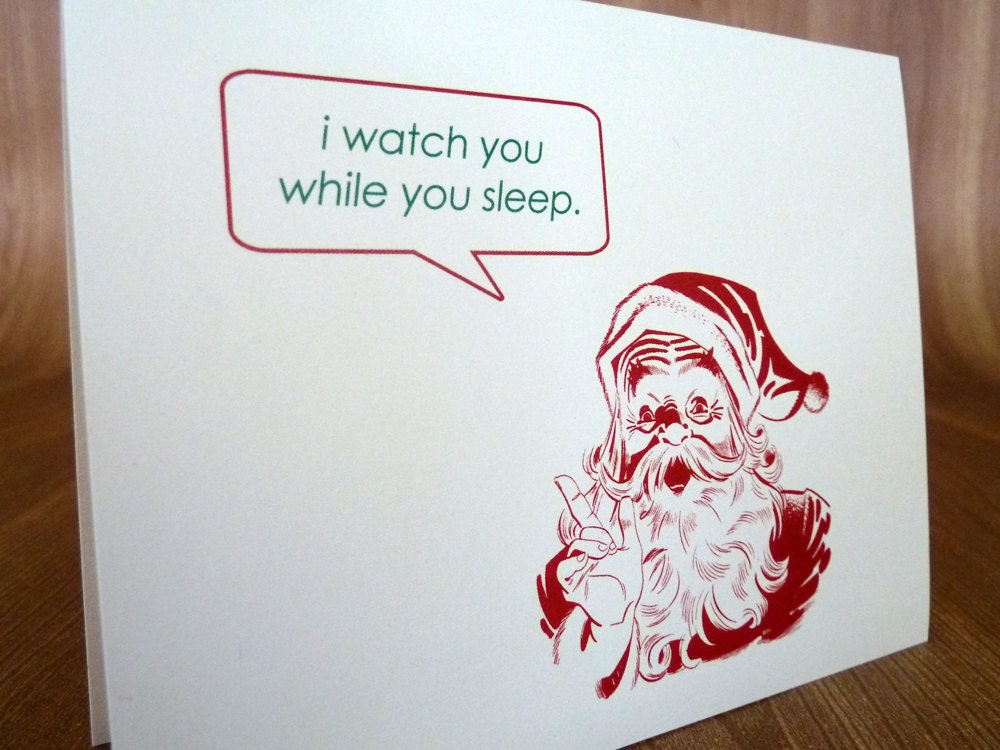 I love these crazy, inappropriate Christmas cards! I was introduced to this line of cards and screen printed goods by one of my favorite blogs, "Attack of the Redneck Mommy". The company that makes them, Sweet Perversion, says things that we all secretly find hillarious but would never say in public. I am dying to have these babies. I especially love canvas tote that says, "My mustache brings all the boys to the yard." Nice! Perfect for PTA meetings.
Warning: Do not read if you are easily offended!
Just looking at their chubby, little faces and those fat Pillsbury feet sends me down memory lane.
I actually went through a period of mourning when Santa stopped bringing me Barbies and Cabbage Patch dolls for Christmas and started bringing clothes and...luggage. Yikes! That's an adjustment. Now I finally get to enjoy cabbage patch dolls again! That's one of the perks of having two daughters. At the top of my list of things to do in Georgia is a visit with my girls to Babyland General, the nursery where Cabbage Patch babies are born and adopted in Cleveland, Ga. I vividly remember going as a Kindergartner when we were living in Georgia; sheer joy!
This is my favorite gift of all for the Holiday Season! It's an Embrace baby warmer and it saves thousands of premature babies' lives in the developing world every year. Here's how it works! At less than one percent of the cost, it works like an incubator, insulating the baby so that it allows baby to maintain his/her body temperature. It is incredibly hard for premature babies to stay at a healthy temperature and when their little bodies are fighting so hard to stay warm, they don't develop properly. It is estimated that these warmers can save millions in future health care costs and productivity in developing countries. You can go to the website (featured on ABC's 20/20) and buy a $25 tribute card for someone you love to donate to the cause in their name.
These are just a few of my favorite things for gift giving. I didn't feel the need to state the obvious favorite...gift cards! What thirty something year old, I'm sorry, human being, does not drool over gift cards? It's like, "Okay, you twisted my arm. I guess I'll have to do a little shopping!" Love it.
What are your favorites for the Season? Whether you've been naughty or nice, here's hoping somebody knows just what you need. May the best gift of all be the laughter, stories, and hugs you share on Christmas. Happy unwrapping!